Strength 12
Sugar 50g/l
Serving temperature 15°C,
Storage temperature 18°C
Cherry semi sweet wine has red color and cherry and currant aroma complemented by harmonious flavors of spices. The aftertaste has a vivid bouquet of cinnamon and red dried fruits. Recommended to co
nsume with fruits and dessert.
Bottled in standard 50 ml and 750 ml wine bottles.


(
www.tradeleo.com
)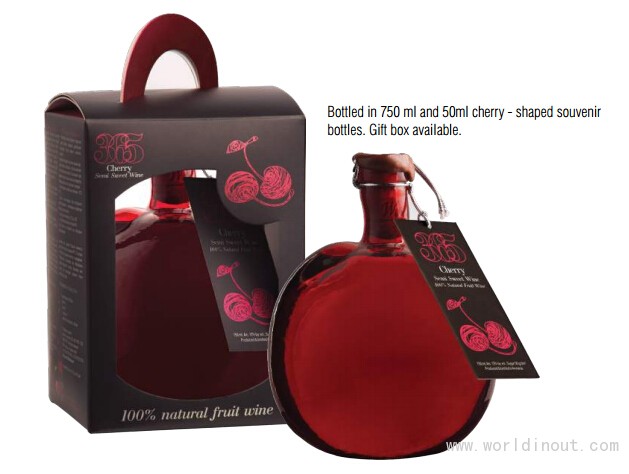 Cherry semi-sweet wine