Strength 12
Sugar 50g/l
Serving temperature 15°C,
Storage temperature 18°C
Semi-sweet pomegranate wine maroon in the colour, pleasantly tart and aromatic in the nose. The palate is fruity and more expansively pungent than with grape wines. Tannins are on the soft side. The aftertaste is
lo
nglasting lush berry and pomegranate, with slight notes of chocolate. Recommended to accompany soft cheeses, poultry dishes and dessert. Laboratory researches indicate that pomegranate has been found effective in reducing heart disease risk factors, atherosclerosis, osteoarthritis, lowering blood pressure and preventing prostate cancer. It may also have antiviral and antibacterial effects against dental infections.
Bottled in standard 50 ml and 750 ml. wine bottles.


(
www.tradeleo.com
)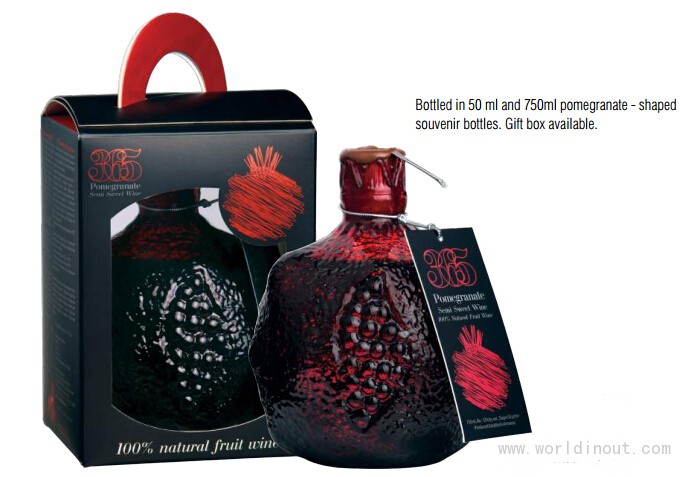 365 Wines Pomegranate semi-sweet wine