Strength 12
Sugar 50g/l
Serving temperature 15°C,
Storage temperature 18°C
Strawberry semi-sweet wine has bright pink color, rich and fresh aroma specific to berries as well as a delicate taste that strawberries possess. The subtle flavors of berries and spring flowers are felt in the aftertaste. Recommended to co
nsume with fruits and dessert.
Bottled in standart 50 ml and 750 ml wine bottles.


(
www.tradeleo.com
)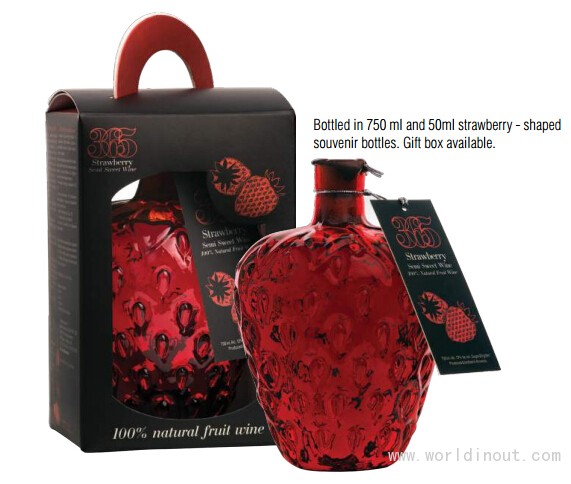 Strawberry semi-sweet wine